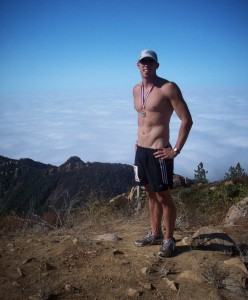 You look in the mirror and what do you see?
Do you see someone who has worked their ass off for an incredibly physically fit and healthy body?
Or do you see potential?
I have seen both and the former is a lot more fulfilling to see looking back at you.
About David Damron
My journey began the day I was born. Since that day I have been crawling, stumbling, walking, jogging, running, lifting, jumping, riding and all of the above when it comes to using my physical abilities. However, it wasn't until about 22 years into my time on this blue dot in the universe that things started to come together to create the Beast I would become.
My Beast journey began when I looked in the mirror one day and realized I was unhappy with my physique. Mind you, I was not overweight or severely out of shape. To the contrary, I was in decent shape and was fairly healthy. I wasn't happy looking in that mirror though.
Why? I weighed around 210 pounds, was extremely muscular, had low cardio-endurance, had abs that protruded rather than being flat, and my diet wasn't that great being a poor college grad and all.
I wanted to be an Ironman athlete and I was stuck in this stocky frame that was more like a Meathead than a Jason Bourne-esque super-spy athletic wonder.
So, I made the decision looking in the mirror that day to switch up what I was doing and become the Ironman-esque athlete I so desired to be. I was going to become a Beast and nothing was stopping me.
Becoming a Beast
It wasn't easy. Nothing you ever really earn is.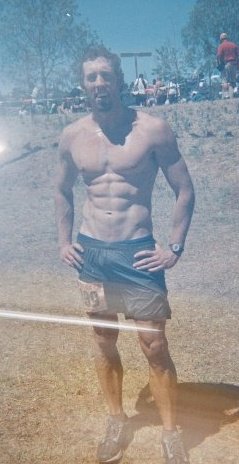 I went from solely lifting weight and playing a bit of pick-up basketball, to lowering the weight-lifting numbers and time committment, implementing a bit of swimming and started upping my running. I focused on the diet and eventually was able to become the Beast you see on the left.
The Beast I became and the one I suggest you become here is not born in a day. It took months of dedication to reach that higher level. Now, you can become a Beast in 30 days no problem. However to hit that pinnacle level, you have to commit to the long run just as I did.
With all of the time, energy and focus placed into becoming a Beast, I wouldn't change a thing. I got the results I wanted and found a deeper appreciation for the gift of the human body and will.
Too often, we discount the power that lives within. We have complete control of very few things in life, yet we always want more control. So, it is crazy to think that the one thing (our body) that we have complete control over, we don't give it the chance to accomplish it's full potential.
Trust me! It took a long time for me to realize that. That's part of the reason I am sharing my story. I wish someone would have taught me these things a long time ago. I like to think I would have listened, but a lot of times we put up these barriers of defense. Let your barriers come down and make the positive changes based on my experience.
Becoming a Beast was an amazing choice and decision and that's what this all is about. Our choices and decisions. What are you going to decide?
Do You Want to Become a Beast Like the One in the Pictures?
I want to change your life. I want to help you become the all-around athlete you can become. That is why I am here to share my wealth of knowledge and experience at Become a Beast if you so feel inclined to be my student.
We Need You! Join the Beast Squad below so that you can get the latest on accomplishing your health and fitness goals.